Our Towson Junior Varsity team started their season with a win against Sparrows Point (16-0), a win against Lansdowne (19-8), and a win against Owings Mills (35-14). The Varsity team had an even more impressive 4 win streak for the beginning of the season. This is a stark contrast to last season with an overall 0-10 record. To find out more about this change in results, Varsity player Jackson Bear was interviewed.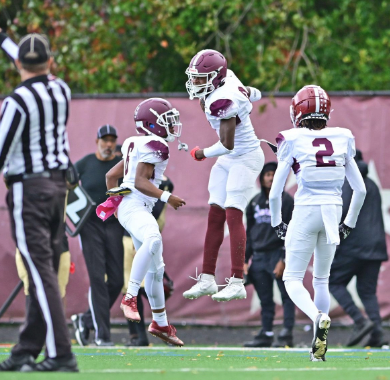 Jackson gave an inside look by saying, "For this being my 3rd year of playing football for the school, I've noticed increased focus and commitment to the team than in prior years." He is a great player and high achieving student that is dedicated to the team. Since he has witnessed the team's success over the years he was very helpful aiding the understanding of the changes from a firsthand account. 
When asked about any new changes to the football team he explained that there is a new coaching staff for both JV and Varsity. "The new coaching staff is more serious about grades." There are higher expectations for the teams this year, "Poor conduct at school can cause suspension from play, and even practices are taken more seriously." These rules seem to be keeping the team positive and determined. Jackson is impressed with the improvement due to the implementation of the new coaching staff. 
Jackson continues by saying that, "The coaches also wanted to build a better reputation, not just for winning but also behavior in school." Towson sports teams represent the school, especially at away games. It is important to maintain a positive image of the school. 
Even during the off-season players had training and practices from November-July. Jackson recognized an increase in attendance due to a rising dedication. There have been many great results in this season for the Towson Generals. There is no doubt that they will continue to progress and work hard to make our school proud.