The 2018 Flu Epidemic: Your Guide to A Clean Bill of Health
Hang on for a minute...we're trying to find some more stories you might like.
You know what it is as soon as you feel the symptoms: stuffy nose, body aches, cough, and sore throat. It sucks, but you have the flu. This year there's been a huge outbreak of flu cases, with 42 states reporting high activity of the flu in these past few weeks alone.
Flu season starts in October and lasts for 16-20 weeks, which means worst case scenario the season is over at the end of February. So far this year 53 children have died from the flu, and the number of cases show no signs of peaking anytime soon.
According to the Center for Disease Control (CDC), the flu vaccine has only been 17% effective this year, most likely the leading contributor in the widespread outbreak of cases. This is especially bad for high risk groups like the elderly, children under the age of 5, people with chronic diseases, and pregnant women.
The vaccine has been so ineffective this year because of the prominence of two different flu strains, Influenza A H3N2 and Influenza B H1N1. The CDC reports that the flu vaccine is least effective against the H3N2 strain, and that it's causing a huge spike in infectivity.
Despite being very ineffective at stopping infections this year, it is important that you receive the shot at the beginning of the flu season, because the vaccine reduces symptoms if you contract the virus. In a study conducted by the Infectious Disease Clinical Reasearch Program, while the length of symptoms appeared to be unaffected, the patient ranking of symptom severity was noticeably less in people who were vaccinated.
The most severe flu symptoms typically last for about 2-5 days, but some lingering symptoms like fatigue can last up to a week or more. People are usually infectious from a day before symptoms appear until around a week after the onset of symptoms. This disease is highly infectious, so it's important to stay away from school and work when you start to get symptoms.
If you are one of the unlucky souls to catch the flu, there are some treatments to reduce the symptoms and length of the virus. The most well-known are the antiviral medications Tamiflu, Relenza, and Rapivab. However, you do need a prescription to get antivirals.
The problem this year has been with the amount of flu cases. Many pharmacies have had trouble keeping antivirals in stock, as they're being sold as fast as they come in. Many people are being forced to take long drives to remote pharmacies to get their hands on the vital medication.
Fortunately, the season ends in a few weeks, so remember to wash your hands and eat lots of healthy food, water, and sleep to keep the flu away this year.
To read more about this year's historic flu season click the link below;
https://www.cdc.gov/flu/index.htm

About the Writer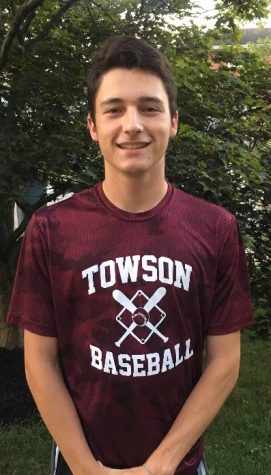 Braden Hamelin, Senior Editor
Braden is a senior and this is his fourth year on the staff