2018 Winter Olympics Preview
Hang on for a minute...we're trying to find some more stories you might like.
Although sometimes not as exciting as lightning fast track stars, flying gymnasts, or expeditious soccer stars, the athletes in the 2018 Winter Olympics held this year in PyeongChang, South Korea are sure to continue to make jaws drop around the world.  
This winter, the Olympics are set for February 8th to February 25th, and athletes hailing from every corner of the earth are competing mostly in events or sports dealing with snow, ice, or indoor activities. According to Robert Jimison of CNN, "the athletes at PyeongChang will compete in seven sports — biathlon, bobsleigh, curling, ice hockey, luge, skating and skiing — with 15 varied disciplines across all sports." 
One of the most exciting sports is always snowboarding, where competitors make crazy tricks and flips in the air to demonstrate skill. This year, the audience will get an extra treat: there's a new discipline called Big Air Snowboarding. The athlete, on a snowboard, barrels down a slope and launches into the air performing wild twists and turns from big jumps. I'm sure the audience will love the new event.  
But wait, There's more! Generally, the Summer Olympics gain way more attention and have far more viewership on TV. In fact, most coverage of the Winter Olympics isn't even live. You can only watch the events unfold hours or even days after they already happened.  
In an attempt to gain more viewers this year, NBC, the official sponsor of both the Summer and Winter Games, will show the events in live time so fans around the world can cheer right along with fans in attendance and can congratulate the athletes immediately via social media.  
Perhaps one of the most popular Team USA Winter Olympics Athletes year after year is Shaun White, the snowboarder. It started in Italy 2006, where White shocked everybody by taking gold in the men's halfpipe. His long red locks instantly became a hit across America, and he was soon a superstar. In 2010, he won gold again, in the same competition. He even had his own video game.  
But, his career was almost ended abruptly when he took a nasty fall at a training session in New Zealand. It required 68 stitches in his face, and he was seriously considering retirement. However, the legend on the snowboard came back and will now be competing for gold again in his 4th consecutive Olympic Games.  Fellow American, and amazing skier, Lindsay Voss will be competing "for the people" because of recent comments made by Donald Trump.  
One of the best parts of the Winter Olympics is seeing teams from warm places around the world which never even see snow. This year, there are two new women's bobsled teams, from Jamaica and Nigeria. For Team USA, there are several competitors from Arizona and California, both of which rarely or never see snow and ice. The United States has the most athletes by far, 242, which puts the country in a good place to win the most medals of the games.  
The 2018 PyeongChang Olympic Games are set up to be a stunning competition filled with world records and close finishes only to be seen by camera. Remember to tune in on NBC starting February 8th. 

About the Writer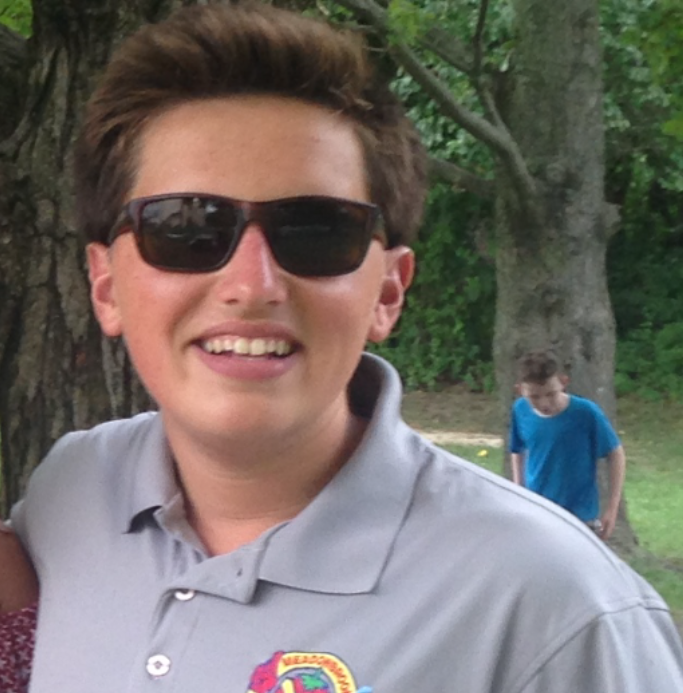 Ryan Miller, Staff Writer
Ryan Miller is a senior, and this is his second year on the staff.