Raising Cane's
A new hotspot in Towson has opened: Raising Cane's! They hosted their grand opening on Thursday, January 12th and were met with seemingly all of Towson coming to try out their chicken and infamous sauce.
I was able to try it out with a friend the following Wednesday after school. Our wait wasn't too long, however the line was out the door. We probably waited 10 minutes in lin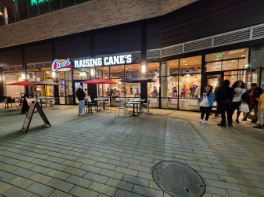 e, and then another 10 to get our food. Considering how new they are, the staff had things organized and the process of getting our food was fairly smooth.
The atmosphere and seating in the place is great, there's plenty of seating options. We were worried we wouldn't get a spot to sit because it was pretty busy, but there turned out to be plenty of spots. Also if you don't want to sit inside, there are a few tables outside.
I will say the food itself was a bit overrated. I got the 3 finger combo which includes Texas toast, fries, 3 chicken tenders, and a fountain drink. The Texas toast was great and probably my favorite part. The fries weren't bad, they just don't stand out to me. I did like the sauce; it was tangy with a bit of spice which was nice to dip the chicken tenders in. The actual chicken tenders were okay too; they weren't bad but not my favorite. The entire meal was way more than I needed and I had a lot of leftovers to take home. Considering this, it wasn't a bad deal for about $11.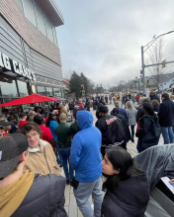 Raising Cane's opening was definitely overhyped, but I can understand why. It's a new fast food chain that many haven't tried yet, and it's fried food. There's nothing more exciting than that for Americans! The food is decent, and it's a good place to go with friends and family so you can tell everyone you did in fact try Cane's. However, the lines when they first opened were insane. The line would wrap around the building in the freezing weather, rain or shine. Personally, you would not catch me waiting that long for some mediocre fast food. 
I would probably go back again just for convenience. It's located really close to school and would be fun to go to after school with friends. I'd rate the food maybe a 6.5-7/10, so I would enjoy eating it if I went again. Next time I think I would try the chicken sandwich instead of the tenders. Once the crowds die down a bit more, it'll be a more accessible and convenient place to drop into and grab some food.
About the Contributor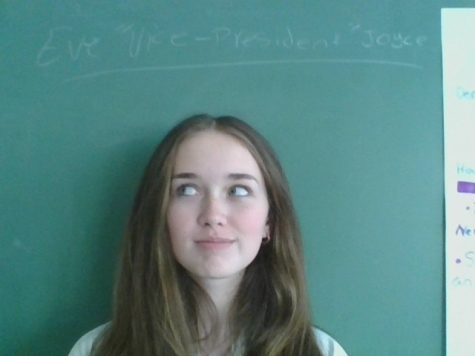 Eve Joyce, Vice President
Avid computer science student and journalist.