New Street Tree Replacement Program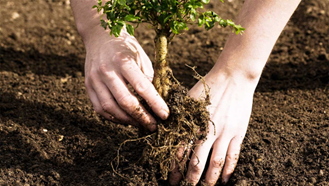 This year Baltimore has launched a new "Street Tree Replacement" program that involves the planting of 1,300 trees. These trees will be planted in 6 specific areas. The county executive, community members, and others have started this plan by planting a native hackberry tree in Towson. While some may question the importance of planting trees and think it may be a waste of money, the act of planting trees especially in urban areas is very important. The addition of trees can be not only beneficial to the environment, but also can help animals and humans too. Trees can help give off oxygen for everyone to breathe, provide habitats for creatures, reduce temperatures of cities, and reduce erosion and pollution.
County executive Johnny Olszewski is leading this cause and he wishes to make our county healthy and bring back tree-lined streets. Baltimore county's DEPS (Department of Environmental Protection and Sustainability) is beginning the county funded project with a budget around $625,000. Their goal is to plant 72 trees in Towson and 31 in Owings Mills by this winter. The goal for the beginning of May is 250 trees each in Dundalk, Randallstown, Parkville, Pikesville, and the area around Security Square Mall in Woodlawn.
The County Councilman of Baltimore, Mike Ertel, said "Over the years, we have had many trees that have been lost to aging, disease, construction, vandalism and even car accidents." Ertel is enthusiastic and excited about Olszewski's plans for improving Baltimore. The addition of more trees in our county will certainly help. Trees have been proven to provide cleaner air and will also help Towson be more environmentally friendly.
The initial goal of the ReTree operation was to increase the tree canopy in cities that have much infrastructure. So far, the program has planted over 1,000 trees in a variety of different parts of Maryland. From the combined efforts of the new Street Tree Replacement program and the ReTree operation, the number of trees planted in one year will be more than the past 8 combined.
This effort that the Baltimore County government has put in place is extremely important and will do much to help our environment. Tasks like this and even smaller things that you yourself can do like recycling will only help the climate cause. If everyone were to do their share, even if it doesn't seem that impactful, it would make a huge difference and greatly help.