Review of the BSO's Christmas Special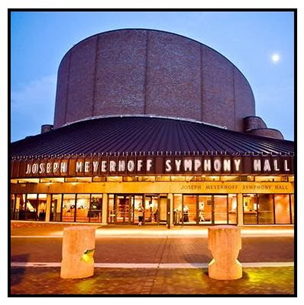 On Saturday, December 17th I had the pleasure of going to see a Christmas show performed by the BSO (Baltimore Symphony Orchestra) at Joseph Meyerhoff Symphony Hall, which featured the Baltimore Choral Arts Society, and the Centre Pointe dance group!
I'd like to start by mentioning how beautiful the Meyerhoff is. When we walked in there was a giant, beautifully decorated Christmas tree, and festive decorations everywhere. It's located in Mount Vernon of Baltimore, and opened in 1982. It's truly a grand place and just enhances the performance of the symphony.
The show started around 8pm and lasted till a bit after 10pm, and included an intermission. There were 9 songs played in Act One, and 7 in Act Two. The show started strongly with "Bring a Torch."  My favorite performances were those that included the Baltimore Choral Arts Society. The orchestra playing while they sang was really beautiful to listen to and reminded me of the holidays when I was younger.
The performance was very inclusive, and they made sure to honor other holidays besides Christmas. An African folk song was played, accompanied by drums and the choral group. They also played songs for Kwanzaa and Hanukkah, and regardless of what you celebrated you could have a good time.
One of the crowd favorites of the show was the Centre Pointe tap dancers who were dressed as Santa Claus. They got lots of applause from the crowd and were captivating to watch. They had a fun dance choreographed which went well with the Christmas songs played by the orchestra. The dancers did a phenomenal job and looked like they were having fun while doing so.
Another perk of the show was that they distributed BSO wooden ornaments throughout the seats, and under 10 lucky seats audience members would be lucky enough to find one. My mom and I had an entire upper section to ourselves, and we looked over and the seat next to us had an ornament so we were one of the lucky winners! Normally we never win things like that so it was a pleasant surprise.
The culmination of the show ended with a song about Baltimore and a sing-along. Two soloists sang "34th Street" accompanied by the BSO and the Choral Arts Society. This was customized to Baltimore's own 34th Street and included images of all the lights and festivities going on there.  Finally, there was the sing along, which included a mashup of Christmas classics such as "Holly Jolly Christmas," "Frosty the Snowman," and more. It was a very lively end to the show and left the crowd feeling upbeat.
Unfortunately, I haven't been to many BSO performances, but after going to their Christmas show I definitely hope to see more in the future. No matter the "theme" of the show, they're guaranteed to make your money worthwhile and leave you with an unforgettable experience. If you're interested, they have an upcoming New Year's Eve special titled "From Beyonce to Beethoven" which blends classical music with contemporary. Also, the BSO offers a "kids listen free program," which allows children ages 7-17 free tickets to any classical and pop concert when paired with an adult ticket. Take advantage of this opportunity- you won't regret it!
About the Contributor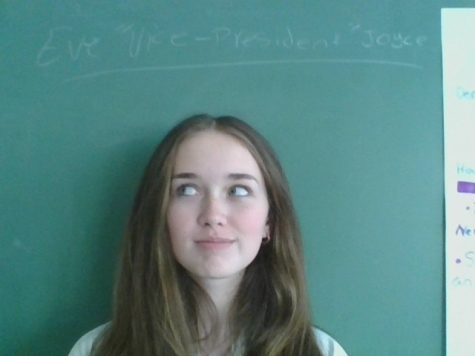 Eve Joyce, Vice President
Avid computer science student and journalist.