Review: The Towson Town Spring Festival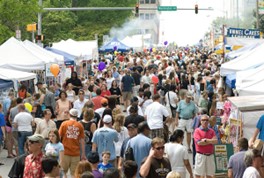 Towson recently hosted its 53rd annual Spring Festival on April 30th and May 1st. The festival came back for the first time after a 2-year gap due to covid. Many were in attendance, and it was a great way to celebrate Towson and the spring season. I was able to attend on the opening day, Saturday April 30th. I will be giving my honest opinions on the festival, so hopefully this will help anyone who plans on going in the future.
Shopping
Overall, I had a positive experience shopping. It is somewhat awkward when the vendors themselves are watching you look at their products. They make you feel guilty for walking away with nothing! Almost everything was very overpriced. The only thing I purchased was a $7.50 beaded bracelet. It's important to be able to say no to the vendors when you really don't want to get something. One thing I will say is that a lot of the booths were not unique. I saw at least 3 face painting booths showcasing similar designs. There are many handmade jewelry booths, as well as boutiques. If you want to buy something, make sure you've checked every other booth to make sure you can't find anything similar for cheaper. I don't recommend buying clothing at this festival. It is extremely overpriced. I saw a sweatshirt I was interested in; it turned out to be $70.
Rides
At the ride section you could get tickets for $1 apiece. Certain rides required different amounts of tickets. I did pay $5 to go on 'The Tornado', which wasn't that bad because I did enjoy myself. I do not recommend going on the Ferris wheel. My friend and I had originally planned on going on it but finding the actual line in a mob of people was nearly impossible, so we gave up and went on a different ride. The Ferris wheel went very fast at times and if I were up there, I would have worried about it collapsing the entire time. The carts attached are also very small; you could probably only fit 2 people per cart.
Food
As with everything else, the food for the most part was overpriced, especially for mediocre fair food. There were multiple of the stands you would see at the beach, featuring lots of fried food (and desserts). I purchased a hot dog and chips for $4.25 at a different stand without a line. The food was decent, and it was ready in about 30 seconds, so I'm not complaining. My friend made the mistake of purchasing lemonade at one of the fried food stands. She didn't know how much it would be (there aren't ANY signs giving prices), so she hands the person serving her a $20 and she gets $10 back. She paid $10 for a lemonade! I don't advise anyone to do that, bring your own drinks from home.
Music
The music was enjoyable. Before the festival had officially kicked off with the ceremonial bagpipes, they played 2010 hits such as Classic- MTKO, and some Bruno Mars. After a song had ended, the pipers started to march over, and everyone got herded out of the way. I had no idea what was going on until I heard them playing. They did a good job and the crowd seemed to have enjoyed it. Later, we also got to listen to some of the Stoneleigh Elementary steel drums players. They also did well, and you could tell they were excited to play.
All in all, the Towson Spring Festival is a good place to go with friends and family to enjoy. However, be wary of the expenses!
About the Contributor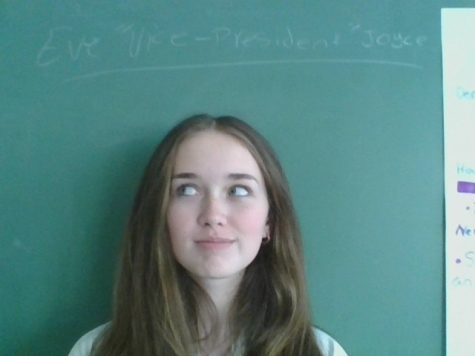 Eve Joyce, Vice President
Avid computer science student and journalist.