Women in Media: Ethel Cain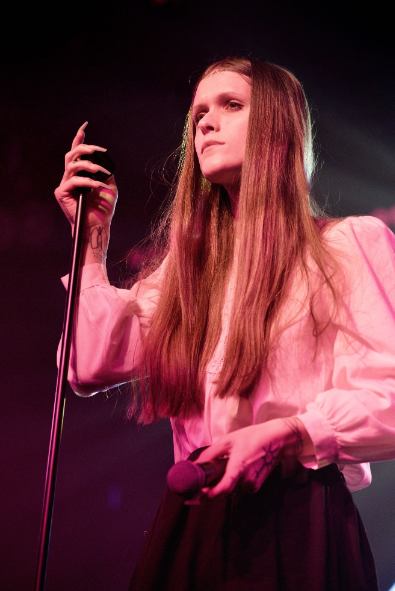 Hayden Silas Anhedonia (Anhedonia meaning the inability to feel pleasure), better known by her known stage name Ethel Cain, is a singer-songwriter born in Tallahassee, Florida. She released her debut studio album, Preacher's Daughter in May of 2022. It is a concept album that follows the story of her character Ethel, who is navigating her childhood and familial trauma and eventually runs away and ends up in the hands of a cannibalistic serial killer. Since this debut, Anhedonia has broken out in the alternative scene, especially with her most popular song, American Teenager, which was featured on former president Barack Obama's top 20 songs of 2022. Her music is heavily influenced by her childhood, growing up Baptist in the south, where she was a "preacher's daughter" as her father was a deacon, and explores themes of her identity, especially after she came out as a trans woman when she was 20. She finds inspiration from church hymns, gospel, country, classic rock, and alternative music.
Anhedonia began making music in 2017 on GarageBand while studying film at Florida State. She released music under the name White Silas to her small audience on social media. In 2019, she released her first EP and album, Carpet Bed and Golden age, respectively. In 2021, Anhedonia released her second album, "Inbred" after being discovered by rapper Lil Aaron. She now has become popular on various social media platforms and accumulated a large fanbase which she refers to as the "daughters of Cain". Many people have begun to embrace Anhedonia's southern gothic aesthetic inspired by religious imagery and the deep south. Her music has especially become a cult classic after the release of Preacher's Daughter, which is loved due to its hard-hitting nature and storytelling that allows listeners to connect with it. Many people, especially young queer southerners, resonate with her lyrics and vulnerability. One of the most emotional lyrics from Cain's "Sun Bleached Flies", the 12th song on the Preacher's Daughter is "God loves you, but not enough to save you". A breakdown of toxic church culture and play on the "no hate like Christian love" saying, a theme very present in Cain's writing. Since Anhedonia has gained popularity, she has begun touring, working on new music, and began writing a book based on the story of Preacher's Daughter. Her music continues to influence others as she invents new aesthetics and experimental styles in the music world.