Stopping the Willow Project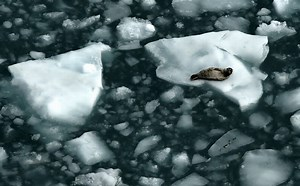 The Willow Project is a 30-year plan presented by ConocoPhillips to drill in sensitive Alaskan ecosystems and near Indigenous communities. This would be the largest oil extraction project currently proposed on US land and it must be stopped. The Willow project is immense and damaging; is that music to your ears?
In 2020, the Trump administration approved of this huge project set in Alaska for oil drilling. This project will not help the environment; it will only destroy it, which is why we must end it. Over the next 30 years, the Willow Project could pump between 278 and 287 million metric tons of greenhouse gas pollution into our atmosphere. This is the equivalent of running at least 76 coal plants a year. The project could produce up to 180,000 barrels of oil a day, according to the company — about 1.5% of total U.S. oil production. But in Alaska, Willow represents the biggest oil field in decades. Alaska Republican U.S. Sen. Dan Sullivan said the development could be "one of the biggest, most important resource development projects in our state's history."
"The release of the draft environmental review for the Willow project comes at a critical time for Alaska and the nation. Along with the majority of Alaskans, the Alaska Chamber is a steadfast supporter of responsible development projects that provide jobs, economic opportunity, and increased revenue to state, local, and federal governments. Now, more than ever, the United States needs to increase domestic energy supply and enact and defend sound policy that encourages development of our natural resources at home. The Chamber thanks Senators Murkowski and Sullivan for their persistence in keeping the Willow project at the forefront of the discussion with the Biden Administration and ensuring the project receives due process," -Kati Capozzi, President and CEO of the Alaska Chamber of Commerce.
The Willow project's climate impact is focused on the Western Arctic, a region warming four times faster than the rest of the world. Because the permafrost is rapidly melting, ConocoPhillips plans to artificially chill the tundra to sustain its expansive oil and gas infrastructure. This high level of development investment would cause immense and direct damage to the ground. If we were to go through with the Willow project it wouldn't benefit wildlife, ecosystems, or even us as humans. If we have polluted air and water and food how will that affect us?
A decision is due this month and now it seems Biden is looking through the pros and cons of this project. Biden has made fighting climate change a top priority. He has backed a landmark law to accelerate expansion of clean energy such as wind and solar power and move the US away from the use of oil, coal and gas. Environmentalists say approving the project would represent a betrayal by Biden, who promised during his 2020 election campaign to end new oil and gas drilling on federal lands.
If you want to help stop this project, visit the links below. These links will lead you to petitions that you can sign. If you would like to take farther action, you can proceed to write letters. Something as simple as this can make a big change. Thank you.
https://actionnetwork.org/petitions/sign-stop-the-willow-project-from-destroying-the-arctic?nowrapper=true&referrer=&source=twitter#:~:text=But%20the%20only%20way%20we,petition%20before%20it's%20too%20late.
https://www.change.org/p/stop-the-willow-project-90614d72-92eb-414f-a9cd-c608cf247bbe
https://act.evergreenaction.com/letter/tell-Biden-shut-down-willow-letter/