Fashion Designer Vivienne Westwood Passes At 81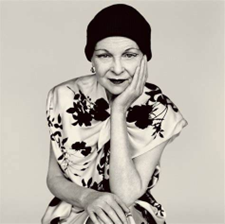 Vivienne Westwood was one of the most iconic fashion designers in the world, mainly known for bringing punk and creativity into fashion. Westwood was born on April 4th, 1941 in Tintwistle, UK and passed on December 29th, 2022 in Clapham Town, London surrounded by family. Her popularity grew after she designed a collection for Malcom McLaren's fashion house in 1981 called "Pirate". People loved the idea of her punk fashion because it seemed new compared to the typical "high-class" styles. She brought her spirit into her work throughout her career and combined her style with traditional themes which caused her to be considered a famous "architect" when it came to British style. Later, Westwood opened shops in London and then expanded her business throughout Europe and other parts of the world.
Westwood's most recent project before she passed was her Bridal Couture Collection which came out during the spring and summer of 2022. This collection grew popular very quickly with young audiences as well as old. I've seen videos and comments from young girls on the internet about how they wish to wear one of Vivienne Westwood's bridal gowns for their wedding, or how beautiful they think her design work is and how sad it is to know that she will not be able to custom make any more dresses. Not only did she have her fashion business, but she also had 14 books and 26 movies. Vivienne Westwood once mentioned how she was "never interested" in being remembered as an icon. She stated in an interview, "Ten years after I'm dead, nobody will even remember! It doesn't matter; I don't care. I just want to save the world and get a life."  So, as we deal with the loss of Vivienne Westwood, we need to realize that we cannot mourn in such sadness; we can only admire in amazement.