OBITUARY – PRESIDENT JIANG ZEMIN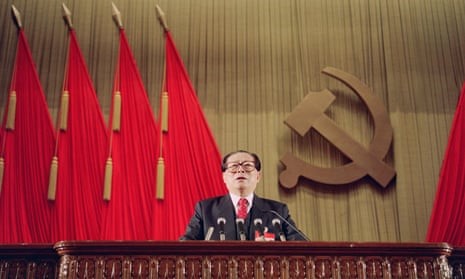 DECEMBER 1, 2022 – Former President of the People's Republic of China, Jiang Zemin (1926 Aug. 16 -2022 Nov. 30), died in Shanghai at the age of 96 years old.
Elder Jiang, who took the reins of power following the infamous 1989 suppression of student protestors in Peking's Tiananmen Square, was careful to unite the divided country and balance the opinions and ideas of leaders from across the political spectrum. His presidency saw rapid and historical economic growth and trade, coupled with developments and further liberalization of the nation's budding market economy. Whilst China remained and continues to remain an authoritarian nation rife with human rights abuses, Jiang lessened government interference and cultivated the rapid and historic spread of the internet across the nation. On the world stage, Jiang crucially engaged with the United States and the west through actions such as joining the World Trade Organization (WTO), boosting prestige by winning the bid for the 2008 Olympic Summer Games, and overseeing the controversial (but domestically popular) 1997 handover of Hong Kong from the United Kingdom to China.
As a human being removed from politics, Elder Jiang was known to enjoy the arts, and spoke (alongside Russian, German, and Romanian) the English language; he once recited an excerpt from US President Abraham Lincoln's Gettysburg Address to Mike Wallace on national television. He gained internet stardom and meme status; he was known for his comedic quirks and habits such as his high-waisted wearing of pants and apparent physical resemblance to a toad.
Internet phenomena aside, the politically tangible aspects of his legacy are sure to be profoundly reflected upon as China currently grapples with new national debates over the role of government, similar questions Elder Jiang himself addressed decades ago. The vast nation of 1.4 billion people and 56 ethnicities has recently seen increasingly heated civil strife and challenges by protestors to the ruling Communist Party, following public order measures which critics have slammed as draconian. It is hoped the situation is resolved peacefully, and that neither side is – in Elder Jiang's own words- "too young, too simple, sometimes naïve."