The Slap Heard Around the World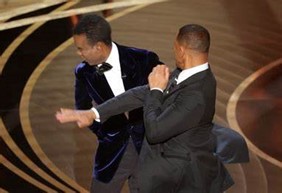 The 94th Academy Awards event brought us much more to discuss than this year's winners. Will Smith slapping Chris Rock has become arguably one of the biggest Oscar's scandals. This scandal has gained nationwide attention and has gone viral on social media.
On March 27th, 2022, Will Smith marched on stage during the live broadcast of the Academy Awards and slapped host Chris Rock. Rock had made a joke about his wife Jada Pinkett Smith, regarding her shaved head. He compared her to G.I. Jane, where the main character in this war drama film has a bald head. After the slap, Smith sits back down and screams "Keep my wife's name out your f***ing mouth!" repeatedly. Ironically, moments later Smith was awarded with the Oscar for Best Actor. In his speech he gets emotional and publicly apologizes to Rock, claiming he was out of line.
There has been a lot of controversy surrounding the situation, and many do not know who to side with. One side says Rock was out of line to make such an insensitive joke, and that Smith was defending his wife. The other argues that the Academy Awards is no place for an act of violence like that, and plenty of other hurtful jokes have been made that do not end in assault. Celebrities should know better than doing something like that, and if the joke really upset you other ways of showing it could have been used. Nobody has the right to go up and slap someone, let alone the host of the Academy Awards on live television. If any normal person had walked up and slapped Rock, they would have been arrested and escorted out immediately.
The incident is proving to be detrimental to Smith's career. Earlier this month he resigned from his position as a member of the Academy. The Academy also banned him from returning to the Oscars for the next 10 years. If he were to be nominated for awards in the future, Smith would have to send a representative in place of him. Smith's upcoming projects have also been delayed, if not canceled. Not much information is available yet, but many of the films he was supposed to star in have been pushed aside.
About the Contributor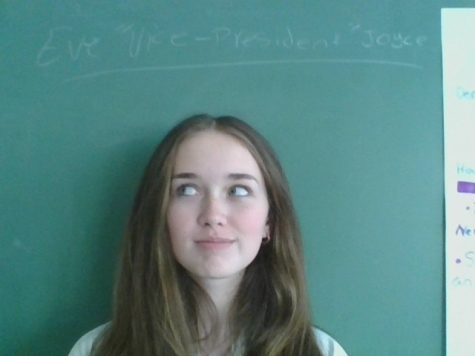 Eve Joyce, Vice President
Avid computer science student and journalist.