Democrats Must Come Together in 2020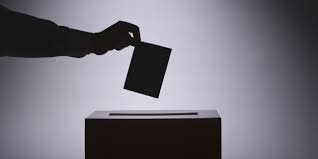 The field of Democratic challengers throwing in their hat to unseat incumbent Republican president Donald Trump is growing. Though some members of the current opposition party favor the idea of more options to defeat Trump, I fear it brings more harm than good to the party and the country.
Ten major players have officially declared their candidacy. This is reminiscent of the 2016 Republican Primary field, housing seventeen candidates at its peak. In the end, of course, we were left with a ruthless businessman with no political experience as the nominee and eventual president. The fact that this primary, even in its infancy, already holds connotations to the one that elected Trump, is quite worrisome.
Even more so is the nature of the Democratic Party; the Democratic Party has been a divided group virtually since its inception. During the Civil War, there were Southern Democrats, Northern pro-war Democrats, and Northern pro-peace Democrats. Up until around the 1960s, most Southerners aligned more with the contemporary Republican Party but still identified as Democrats.
This organization has been divided throughout its history and this has not changed in the modern era. As of the morning of March 5, 2019, googling "democratic party" yields headlines like "Israel Boycott Exposes Serious Rifts in the Democratic Party," and "Hickenlooper defends fracking and science. Can Democrats swallow that?"
Worse still is the mindsets surrounding these specific candidates. Of the declared Democratic candidates, the front runner appears to be Bernie Sanders, the junior senator from Vermont. But Sanders is a divisive figure, and not just among the right; a sizable minority of Democrats harbored the "Bernie or bust" mentality in 2016, vowing not to vote for then-Democratic nominee Hillary Clinton under any circumstances.
Sanders is not the only divisive figure among these Democrats either. Senator Cory Booker from New Jersey is seen as being too in-bed with Wall Street. Senator Kamala Harris from California is seen as being too insincere. Senator Elizabeth Warren from Massachusetts is seen as being too shrill and unlikable, eerily similar to Clinton in 2016. Former HUD Secretary under President Obama, Julián Castro, has few demons but is already far behind the rest of the pack.
My message for the Democrats, then, has to be to unite. It doesn't particularly matter who the nominee is; they probably will beat Trump anyway as long as the party votes as one. But smear tactics and divisiveness are the exact strategies that the current president uses to weaken us. If you truly are against Trump and what he stands for, don't stoop to his level.