The Mortal Instruments: City of Bones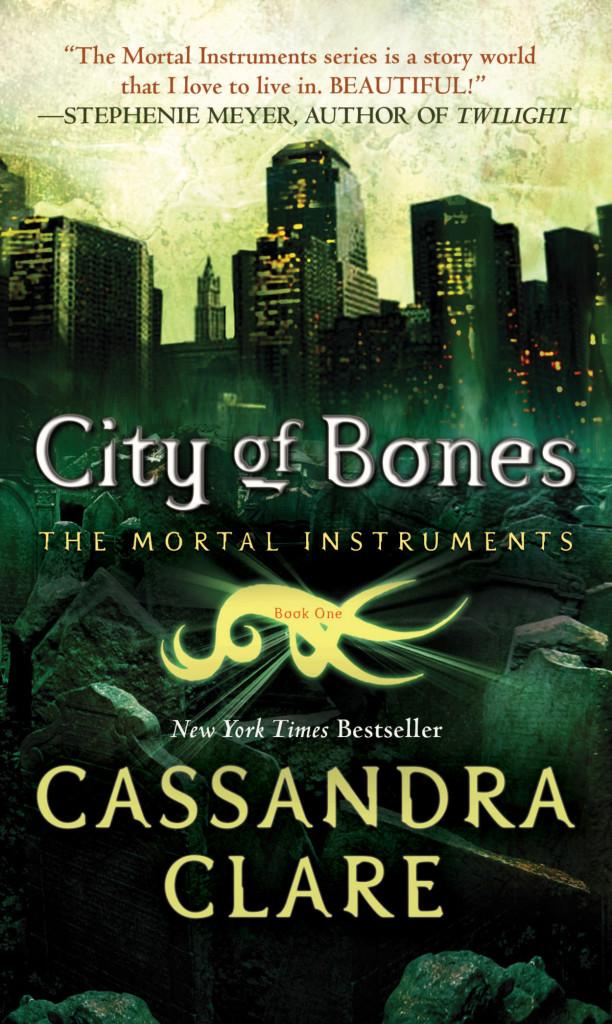 Zachary DeMunda
October 11, 2013|216 Views
What is it like to read "an action romance"?  Is it really worth it?
The Mortal Instruments, a book series by Cassandra Clare, is aimed towards teenage girls, meaning that it contains some type of sappy love story, a love triangle, a relatively slow start, and/or the death of an important character. With all these (negative) expectations in mind, I was somewhat surprised when I started reading the first book of the series, City of Bones.  It begins the way most of its kind do, by establishing the main character's best friend and romances.  Unlike books in The Hunger Games and Twilight series, this book jumps right into the action when the protagonist witnesses a murder in the opening few pages. 
The plot is relatively simple and contains many aspects found in youth novels, such as a teen protagonist, modern slang, a coming-of-age moment(s), and a complicated romance.   The protagonist, Clary, a fifteen year old girl living in New York City, is dragged into a dark reality when her mother is captured by daemons.  She searches for her mother with the help of a group of daemon-slayers known as "Shadowhunters," one of whom Clary develops a love/hate relationship with. Clary eventually finds that her mother's captor is a corrupted Shadowhunter named Valentine, a man who was once married to her mother.
Most of the characters are memorable and have traits that make them interesting to read about. Valentine, for example, resembles a psychopath in his way of thought and action. Clary is the typical, complicated teenage girl archetype. Certain characters felt like they should have had more face time: Simon, Clary's best friend, and Alec, one of the Shadowhunters, are two great examples of characters that were underdeveloped.
I enjoyed this book as a casual read.  If you are not into the sentimental-action style of writing, then I advise that you avoid this book.  It's well-written and the open-ended closing provides momentum for a sequel (which there is).  Teen action-romances are something that most guys wouldn't want to read, but I actually enjoyed reading this.