Where are all the Resolutions Going?
Hang on for a minute...we're trying to find some more stories you might like.
It's no mystery that the majority of people who have New Year's Resolutions usually stop doing whatever they promised themselves that they would do by the end of January. Whether it's losing weight or wanting to read more books, no matter how complicated or simple, most people don't keep up with their resolutions through January.  
As January comes to a close and February creeps up more and more people are dropping their resolutions. Junior, Grace Heinlein said that she's already dropped the resolutions she made on New Year's. 
"It's hard to keep up with resolutions, even as simple as studying a little bit every night, because of the amount of stuff I have to do." And she's not the only one who has this problem. Freshman, Reilly Hylton said that all her school work has been getting in the way of her wanting to read more often.  
"It's all the school work and sports and whatever other things, like a job, that makes it hard to study a little bit every night," Grace said. "The work just keeps piling up and I tell myself that I need a break so I end up not keeping my resolution." 
But, it's not just school work getting in the way of people's resolutions. Reilly Hylton said one of her resolutions was to break a bad habit she has, but she's said it's been hard to do.  
"Habits are hard to break and you just forget you're doing it sometimes," she said. "So, I haven't really been keeping my resolutions, but what's new? I never keep them," Reilly says with a laugh. 
As the gym crowd starts to get lighter and people's cabinets start to fill back up with junk food, it seems the time of year where the changes slow down and the old habits start to lurk back into people's daily lives.  
It seems that every year people make new resolutions, or use the same as last year, and every year they end up breaking them. That seems to hold true for the majority of people, but there are those few exceptions that keep up with them. We all wish we were the ones keeping our resolutions.  

About the Writer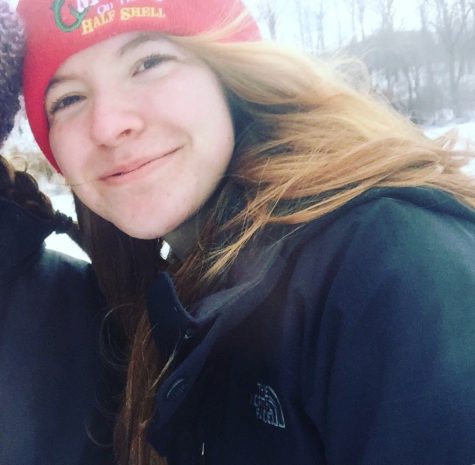 Catarina Carderella, Staff Writer
Catarina is a junior, this is her second year on the staff