Spring Break Destinations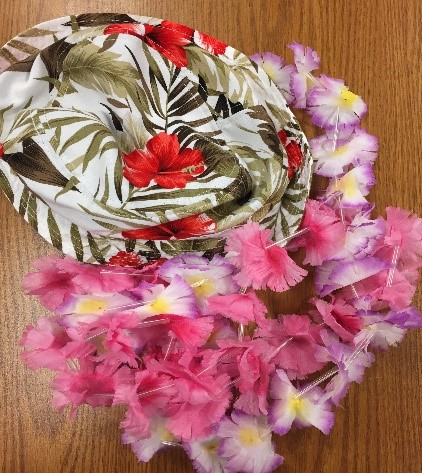 Hang on for a minute...we're trying to find some more stories you might like.
Spring break is less than a month away, and Towson High students are getting ready to enjoy the warm weather, in addition to earning a week without staying up until midnight studying for tests.
he break couldn't come at a more perfect time for juniors, because after the stressful April 5th SAT, our break is just a couple days away. To make spring break even more exciting, our spring spirit week and pep rally is the week before spring break! The pep rally will feature all of the spring sport teams and clubs.
Towson students take spirit week very seriously and go all out with costumes and face paint. This weekend, everyone is buying everything they need for the spirit days, like America t-shirts and Hawaiian shirts. For a list of what's happening on each spirt day, click here:
Now what are the students doing for this exciting week?
Senior Maggie Kirkpatrick is going down to Hilton Head Island, South Carolina. While she's down south, she's heading to the University of South Carolina for a visit as a consideration of one of her possible college picks. "I got accepted into USC and now I'm going to visit the campus too see if I really want to go there!"
Junior Kiely Woodward is also going on college trips this spring break but is heading up north to New York. She'll visit St.John's and John Jay, both in the Big Apple. She said, "My dream has always been to go to a college in New York City and I can't wait to take tours there before I apply this fall."
Some students are going out of the country, like freshman Adele Berkowitz. She can't stop talking about her trip to Costa Rica and all the amazing beaches and sights she'll see. When telling me about her trip she exclaimed, "My family and I are flying down and I can't wait to lay on the beach and relax for a week in warm weather!"
As for myself, I am also heading out of the country on a cruise to the Bahamas and Turks and Caicos. I'll be sailing from island to island going on excursions with snorkeling and even feeding sting rays. I can't wait to be in the sun and on the beach for a week, which makes it the perfect time to get a nice tan before junior prom.
All the students should make the best of this year's spring break, whether you're staying home or traveling to a tropical island, because it's the last one before the county takes it away next year to accommodate Hogan's executive order about the school calendar.
This spring break will be filled with warm weather and an escape from school.