Allied Soccer: Pumpkin Bowl 2015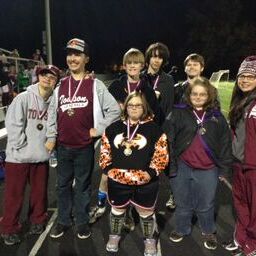 The Allied Sports program brings a wide variety of students together to play in a fun and welcoming environment. Towson's very own allied soccer team blasted off at Franklin High School on Monday, October 26th, to play in the annual Pumpkin Bowl.
The Pumpkin Bowl is Franklin High's yearly event where allied soccer teams all across Baltimore County come to face off and take pleasure in meeting new and old friends, while cherishing the enjoyment of the sport. The event usually takes place around Halloween, hence the spirited name "Pumpkin Bowl." The Pumpkin Bowl is the highlight of the year for the allied soccer community.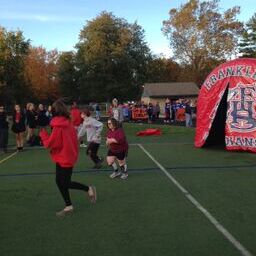 Each school participates in three matches. The first school Towson faced was Dulaney High School. THS scored a respectable two goals to Dulaney's one goal. Despite being rivals, both sides showed great sportsmanship throughout the game.
Up next was the host, Franklin High. The game ended with an amazing score of 5-2, Towson's win. "It was a very enjoyable game. I made three goals and everybody had a great share and use of the ball! Everyone played a great asset in being part of the team," said Senior Captain Michael Steck. The last match was against Lansdowne High, which ended in a score of 0-0. Both sides played phenomenal defense to prevent the other team from scoring.
"At the end of the day, it's never really much about the outcome of the game. This event is a communal event that brings people of all types together to have fun and enjoy each other's company. This program provides a great opportunity for students to live the experience of sports that can't really be felt elsewhere. There is so much sportsmanship, excitement, fun and leadership qualities that are heightened at the Pumpkin Bowl. While there, there is just a sense and spirit of camaraderie where people are just there to just be in unity with others and enjoying the company of others playing together." – Coach Dugovich