Varsity Golf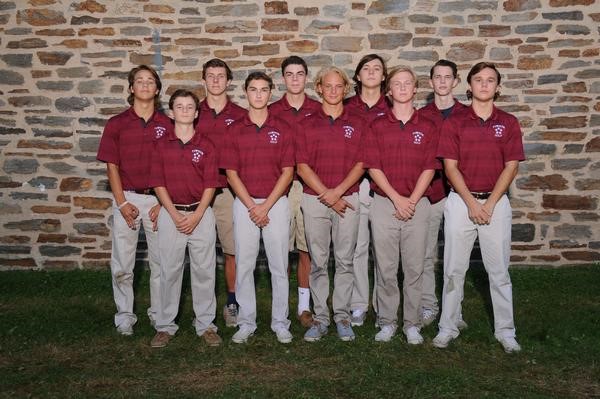 Grab your clubs and set your tee time – The Generals Golf season has arrived! This multi-grade level team creates a unique mix of young men on the all-boys Varsity Golf Team here at Towson High.
Led by the almighty Coach Blair, these Generals are bound to carry on the tradition of excellence that we pride ourselves on at Towson High School. The team members consist of students from grades 10 – 12. With four seniors going off to college next year, these Generals are going to be losing nearly half of their team. So what's the team's plan to restock?
No concrete plans have been developed on how to recruit new potential golfing Generals for next year's season, but take this as an invitation in itself! Information will be released in the spring on how you can become a member of the golf team.
A six game season was strategically planned out for the team this fall, but Mother Nature had other plans. Blistering heat led to a happily accepted early dismissal from school one day, but unfortunately canceled one of the golf matches. With the five knockouts these boys were given as opportunities for a win, they brought home a 2-2-1 season. Although it was not an overwhelmingly victorious season, it wasn't a tragic one either.
The players learned a lot more besides the ins and outs of golf. Senior Ryan Lawrence mentioned that Coach Blair has really mentored the team beyond the golf course, and helped them grow to become independent.
"Coach Blair trusts that it's much better for us to work together as teammates to strategize rather than just followed orders barked at us," says Lawrence. Coach Blair is a teacher here at our very own Towson High, a devoted g coach, and a teacher at CCBC, so his demanding life prevents him from always being in every place he needs to be at once. But, with the skills he's provided the boys, they excel even when they aren't with him.
Coach Blair's emphasis on team building has certainly made an immense effect on the golfing Generals. "These boys are my squad!" shouted senior Alton Curry. Over this past season, the boys would often grab a bite to eat at McDonalds after practice, which ended up developing into a tradition. Sophomore Dyson Adams says how he hopes to preserve the ritual.
After a year of team-building and tradition making, the Generals are eager to see what's in store for next year.