Junior Prom
Hang on for a minute...we're trying to find some more stories you might like.
As the juniors started to gather for pictures prior to this year's junior prom, you could see the excitement in everyone's faces. Boutonnieres were pinned, and corsages put on. Soon enough everyone was heading to the dance.  
People slowly started to trickle in at 7 PM and before long, the middle of the cafeteria was crowded with people jumping around and dancing. Those who didn't want to dance hung outside of the big circle of people and talked to friends or others sat in the Senior Café eating bags of chips.  
Instantly the cafeteria appeared to be crowded. There seemed to be a buzz of energy as everyone met up in the center of the cafeteria. Soon there was a cluster of people dancing and jumping around to the continuous playing of songs. 
Rapidly the spirit of the dance seemed to die down. Soon the crowd in the center seemed to disperse as quickly as it gathered. By the end of the dance, the majority of people were standing around talking or snacking on whatever food what left over in the Senior Café. 
As soon as the doors opened everyone started to creep out. Before you knew it, the cafeteria was deserted, and it was cleanup time.  

About the Writer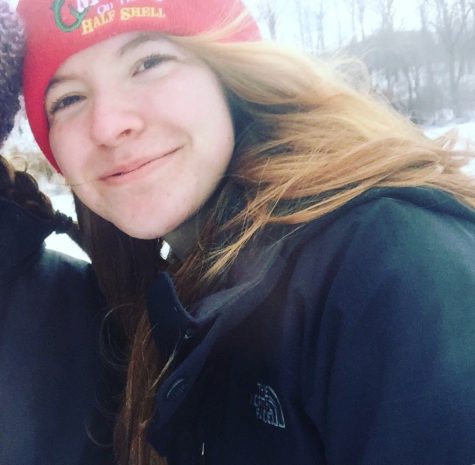 Catarina Carderella, Staff Writer
Catarina is a junior, this is her second year on the staff