Norfolk Southern's Downfall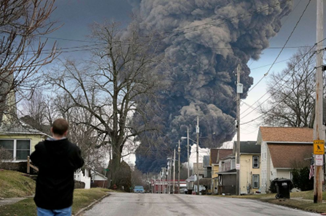 On the night of February 3, the Norfolk Southern Railroad train that was on its way to Illinois from Pennsylvania derailed from its track and crashed in East Palestine, Ohio. The freight train collided with a tanker truck, which resulted in a few of the cars spilling and sending toxins into the surrounding area.
Around half of the town's 4800 residents were advised to evacuate, but since then they have returned. Despite this, an alarming amount of environmental concerns and incidents have occurred that are being connected to this crash.
The freight train contained numerous hazardous chemicals, to name a few: vinyl chloride, isobutylene, ethylhexyl acrylate, and more. Since the derailment and most residents returning to their homes, they have taken to social media sharing their observations. Dead animals, odorous chemicals, and more are being accredited to the crash. A statement has been released that residents who live nearby should not use wells and instead use bottled water, out of water quality concerns.
UPDATE: 3/15 – Now, the state of Ohio has declared they will be suing Norfolk for the incident.
"The suit alleges multiple violations of state and federal law pertaining to hazardous waste, water pollution, air pollution and common law negligence, and seeks to recoup the state's costs from the leak, including for damage to natural resources, emergency responses and economic harm to residents." -theguardian.com
This 58-count lawsuit will hold Norfolk financially responsible for all the damages they caused to local residents and the environment. Part of the complaint mentions how Norfolk has had numerous derailments over the years, and while they may not always contain hazardous chemicals, these incidents should be limited. Just over a week ago, another train derailed in Springfield, Ohio. Two incidents in the span of a month should be a sign for intervention.
This story will likely continue to develop as the lawsuit goes through. Hopefully we will find that the damages done to East Palestine weren't devastating, but it is very probable that the chemicals spilled will show their impact on the environment over the next few months.
About the Contributor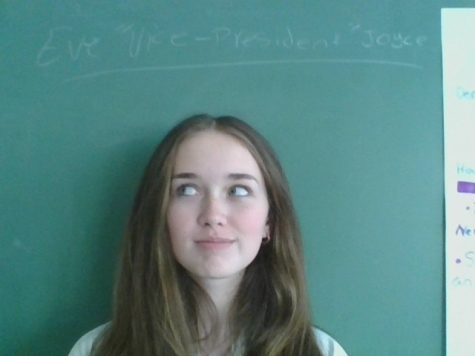 Eve Joyce, Vice President
Avid computer science student and journalist.