Super Bowl LIII in Review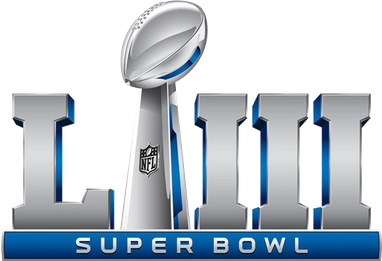 Hang on for a minute...we're trying to find some more stories you might like.
Well, that was disappointing.
Super Bowl LIII was shaping up to be a great matchup. It had everything: two high flying offenses, talent all around, great coaches, and the narrative of old vs. new. The resulting matchup was, shall we say, less than thrilling.
The Tom Brady-led New England Patriots beat the Los Angeles Rams 13-3. Although, it would probably be unfair to say they were led by Brady; the GOAT had one of the more disappointing games of his career, only throwing for 262 yards, no TDs, and an interception.
Compared to the Rams' Jared Goff, though, that stat line looks a lot better. At least Brady completed 60% of his passes. Goff went 19/38 for 229 yards, no TDs, and an interception himself. The Patriots threw all sorts of pressure packages at him and, true to his reputation, Goff crumbled.
Both offenses, in general, were truly offensive to watch. The first score was an FG by Patriots' kicker Stephen Gostkowski with 10:29 left in the 2nd Quarter and the score remained 3-0 until halftime. Speaking of halftime, that was the worst show I've ever seen at a Super Bowl, and that's saying something. It's one thing to give us outdated artists like B-list pop group Maroon 5 and Big Boi, the less talented half of OutKast. But to show a clip of SpongeBob and then play Travis Scott's "Sicko Mode" instead of fan favorite "Sweet Victory?" That borders on disrespectful.
For context, SpongeBob SquarePants creator Stephen Hillenburg died this past November and fans of the show created a petition to play "Sweet Victory," a reference to one of the most iconic episodes in the show, at the Super Bowl in his honor. There was so much hype surrounding the movement, hype only heightened when SpongeBob was featured in Maroon 5's halftime show-teaser video. To play the opening horns of "Sweet Victory" only to follow it up with "Sicko Mode," a song that has been turned into a meme by the Internet, is actively disrespectful to the fans who started the petition in Hillenburg's memory.
To open the second half, the offenses continued to disappoint. With the exception of some skill players like the Rams' WR Brandin Cooks and the Patriots' RB Sony Michel, TE Rob Gronkowski, and game MVP WR Julian Edelman, there was virtually nothing exciting to watch on offense whatsoever. Instead of wasting any more brain power on offense, I'll turn my attention to the other side of the ball.
To be fair, if you really like defense, you may have enjoyed this game. The longest play of the game was a 27-yard reception by Brady to Edelman and both units created heavy pressure on the opposing quarterbacks, especially when in enemy territory. The Rams, in particular, bent but refused to break, allowing only one TD and two FGs once Brady and Co. did make it to the opposite side of the field.
But the Patriots defense was far and away the best unit on Sunday, recording 12 QB hits and 4 sacks, never letting Goff get comfortable. Defense wins championships, the old adage goes, and the Patriots had the 7th best defense with 20.31 points per game allowed during the regular season and by far the better defense on February 3rd.
In the end, the evil empire struck back after losing to an underdog last year in the Super Bowl and have undoubtedly established themselves as the greatest dynasty in NFL history. Have a nice day.