Towson High School Welcomes Principal DiMino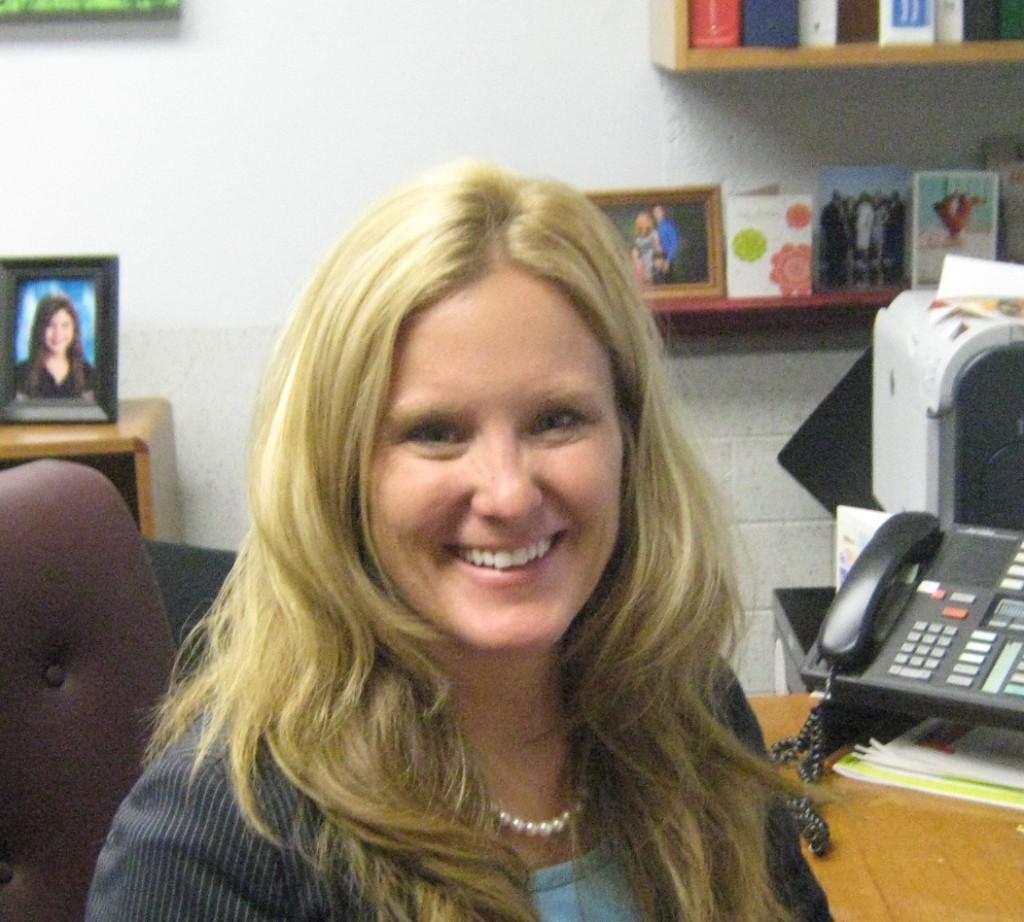 Miguel Swing
October 10, 2013|424 Views
The 2013-14 school year marks the start of a new beginning for both faculty and students. This year, we welcomed Mrs. Charlene DiMino, former principal of Parkville High School, as the new principal of Towson.
Mrs. DiMino says that adjusting to a new school is never easy.  However, with the positive transition that she encountered when moving to THS, the adjustment was easier than expected.  Mrs. DiMino is impressed with the way that she was greeted when she first met both students and staff.   At the same time, Mrs. DiMino says that she misses the people she worked with at Parkville. "It's always a challenge adjusting because you form a positive relationship with everyone.  I look back and appreciate the time I spent at my previous school," explains Mrs. DiMino.
In addition to the friendly welcome, Mrs. DiMino was excited about the historic qualities of Towson's building and grounds. "It is such a beautiful building.  It stands out to me as a building that is more historical.  I just came from a school that was under a two-year renovation."  Ms. DiMino was also impressed with the number of Towson teachers who are THS alumni.
Mrs. DiMino hopes to bring energy and spirit to Towson, explaining that she wants the students to be "true Towson Generals," both in and out of class.  Mrs. DiMino also has a goal to prepare students on a globally competitive scale.  "It is no longer a question of going to college, but how long," explains Mrs. DiMino.
Other than just a commitment on an academic level, Mrs. DiMino believes there should be a commitment to keeping up with technological advancements. In order to achieve this goal, Mrs. DiMino will be pushing for THS to go wireless, meaning that Wi-Fi will be available throughout the school.  Also, she hopes to enhance the communication between teachers, parents, and students via technology.
Over the summer vacation, Mrs. DiMino went to multiple places, including Philadelphia, Hershey Park, and Mexico.  Mrs. DiMino and her family, including her five and seven year-old children, enjoyed boating and touring around the Eastern shore.
After a summer filled with joy, it is time to settle down and start the new 2013-14 school year.  Towson High School warmly welcomes Mrs. Charlene DiMino as its new principal.  With a positive transition, Mrs. DiMino is sure to have a great year along with the THS community.