Let Summer 2018 Begin!
Hang on for a minute...we're trying to find some more stories you might like.
The end of the year is approaching which means students are eager to leave school as quickly as possible. With sunny days and warm weather, it's difficult to resist the urge to spend all day outside. Whether it is spending endless hours huddled inside binging a new season on Netflix or taking a glamorous trip to somewhere new, a bounty of students has exciting plans for their splendid summer days.  
There are very few days left in the year which means students are either calmly waiting for their plans to arrive or hectically trying to throw something together, so they don't waste these glorious, long overdue summer days. Plans range from exotic vacations to explore new places or working a new summer job such as lifeguarding all the way to sleeping 15 hours a day and then finishing all the TV dramas on Netflix.  
Whether students are working or relaxing, plans are abundant in a wide variety. Madeline Roberge is excited to be a CIT for the very first time at her favorite summer spot, Camp Puh Tok. Meanwhile, sophomore Sam Schuleman can't wait to "kick back and relax." Others are continuing to earn cold hard cash by working at their new or old jobs. Julia Sirota is ready to rake in the money at her Rita's job where she proceeds to scoop ice and swirl custard.  
My family is ecstatic to be travelling to Ecuador at the end of August. We will explore new towns and hike through endless mountains while hopefully gaining the perfect summer tan that practically glows.  
Summer couldn't arrive soon enough for students and even though some will miss their favorite classes like Allison Horky who says she will "miss all the friends I made in creative writing", they are still over the moon when they think about June fifteenth quickly approaching.  

About the Writer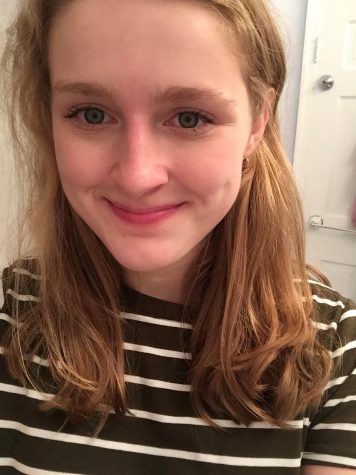 Helen Logan, Staff Writer
Helen is a sophomore, this is her second year on the staff.