Random Acts of Kindness
Hang on for a minute...we're trying to find some more stories you might like.
As the holiday season approaches, people everywhere can feel the holiday spirit. Whether it is putting up lights or decorating a Christmas tree, most people have their own way of celebrating during these chilly December days.  
A popular tradition during the cheerful season is giving back. Some people donate clothes and toys to charity while others donate their time by volunteering at a shelter. There are endless ways to give back to the community even if it's just visiting a relative or spending time with your family.  
Ms. Zava, Towson English department chair, wanted to find a way to give back within our very own school building. She organized a special day of acts of kindness that took place right before the greatly anticipated break.  
In previous years, Ms. Zava has assigned a similar task to her English classes. The students were told to come up with random acts of kindness they would complete and then cross off a list. Some of the acts included thanking a school staff member and baking cookies for a hardworking teacher.  
This year she had something else in mind. The students from Mr. Muneses' FALS program were invited to her class where alongside the students, where her students put together a special holiday celebration. This celebration included tasty treats like cookies and cider that could be enjoyed while warming up by the yule log projected on the screen for all to see.  
After savoring the holiday goodies, everyone quieted down for an enthusiastic reading of the book Auntie Claus. Ms. Zava read the first section of the book then passed it to student Akaolisa Nwadiogbu. After an exuberant reading, Michele Ross picked up with the next part. The book was finished by Ms. Zava who gave a spirited finale.  
Following the reading, the students settled in to sit back, relax and watch the brief film short Merry Madagascar.  
The celebration was a great way to end the week before going on our glorious, much needed break. The festivities prove there are infinite ways to participate in the community this holiday season.  
I encourage you to try something new and think about others to make this a phenomenal break.  
Happy holidays! 

About the Writer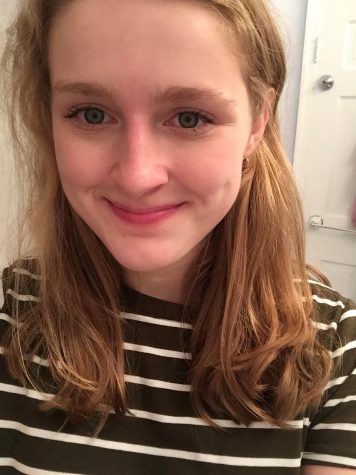 Helen Logan, Staff Writer
Helen is a sophomore, this is her second year on the staff.