The New Bronx Bombers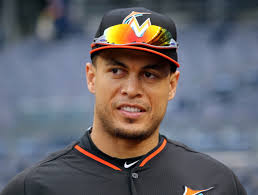 Hang on for a minute...we're trying to find some more stories you might like.
On Monday December 11th, the baseball world as we know it was drastically altered when the Yankees acquired National League MVP Giancarlo Stanton from the Miami Marlins. Stanton was the home run leader in the 2016-2017 season, and put a below-average Marlins team on his back for most of the season, carrying them to about a .500 record.  
Stanton now goes to New York to join Rookie of the Year (ROY) sensation Aaron Judge, who won the home run derby on top of ROY honors. Stanton and Judge combined for 111 home runs last season. To put that in perspective, the San Francisco Giants only hit 128 home runs as a team last year. Combined with power hitting catcher Gary Sanchez, the Yankees are going to terrorize teams in the coming season, leading many MLB players and analysts to comment that the Yankees are going to "Hit all the homeruns."  
The Yankees had a 91-win season in 2017, and have retained most of their roster from last season, only losing second baseman Starling Castro in the trade with the Marlins. Adding an MVP caliber talent in Stanton, and the continued development of young stars like Judge could easily push them into first place ahead of the Boston Red Socks in the upcoming season.  
After a heart wrenching playoff run, ending in Game 7 against the Houston Astros, the Yankees are in a position to dominate the league, on par with the World series champion Astros or runner up Dodgers.  
Many fabs have been skeptical, however, over the details of the trade, as former Yankees captain Derek Jeter is now the CEO of the Marlins and holds a 4% stake in the team. Jeter has been accused of trying to help his former team out by trading away an MVP for next to nothing, and paying a big portion of Stanton's salary to keep NYY from having contract repercussions.  
In return for the MVP, the Marlins received an average second baseman, Starlin Castro, and two unknown and unnamed players from their minor league teams. The Marlins also traded away their All- Star Dee Gordon recently, which was a bold move to say the least. Who knows, maybe they've got a strategy buried in there somewhere? 
Regardless, Yankees fans have been ecstatic, and Marlins fans left just confused as to why they would trade away their biggest asset and the other All-Star on their roster. This next season will be interesting to watch how the new Yankees fit together and work to achieve records, and maybe a World Series title to boot.   

About the Writer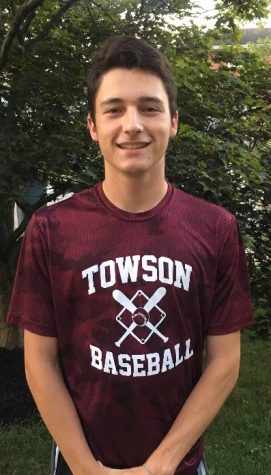 Braden Hamelin, Senior Editor
Braden is a senior and this is his fourth year on the staff