Top 15 Christmas Songs of All Time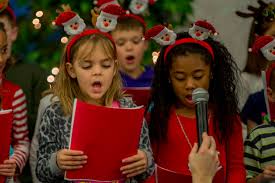 Hang on for a minute...we're trying to find some more stories you might like.
1) "Last Christmas" – Wham
This song is just simply an amazing song that everyone likes. It could be interchangeable with #2 but with George Michael passing away, "last Christmas" it only seems appropriate.
2) "All I Want For Christmas" – Mariah Carey
Another song that just about anyone loves and knows all the lyrics to. Plus Mariah Carey's voice makes this an absolute hit.
3) "It's Beginning to Look a lot Like Christmas" – Michael Bublé
This was originally written in 1951, but the 2011 version featuring Michael Bublé takes the song over the top and lands it in the top 5.
4) "Rockin' Around the Christmas Tree" – Brenda Lee
Just a really catchy song that everyone knows the lyrics to and makes a lot of Christmas movie appearances like in Home Alone.
5) "Sleigh Ride"- The Ronettes
This song could be a hit even if didn't have anything to do with Christmas because of its great beat and vocals. It does help though that it has such cheery and holiday vibe.
6) "It's the Most Wonderful Time of the Year" – Andy Williams
There is a good chance that if you have ever been in a mall or any other store from Thanksgiving to the end of the year you have heard this song play over and over again.  It's famous – so it's here at #6.
7) "There's No Place like Home for the Holidays" – Perry Como
This I believe is one of the more underrated Christmas song as it has a great overall message of just being home with family for the break.
8) "Let it Snow!" – Dean Martin
This song is a very popular song that lots of people enjoy. However, I do not like snow, so it will go no higher on my list.
9) "Jingle Bell Rock" – Bobby Helms
A classic tune that somewhat steers away from traditional sounding Christmas songs. It also has several different versions so if you like this version I implore you to take a listen to the Hall 'n Oates version.
10)  "Holly Jolly Christmas" – Burl Ives
Anyone who has ever seen "Rudolph the Red-Nosed Reindeer" (which should be everyone) has heard this classic sung by Sam the Snowman.
11)  "Walking in a Winter Wonderland" – Dean Martin
This song is honestly good because of Dean Martin and how he sings each line. His version is 10 times better than any other and it's good enough to make the list.
12) "White Christmas" – Bing Crosby
This is one of the all-time great Christmas songs. The reason it is so far down though is because I think that it is heard at its best within the movie "White Christmas" rather than by itself on the radio.
13) "Do They Know It's Christmas Time?" – Band-Aid
I personally love this song for how its sounds, but the main reason it makes the list is because if its message. This song was made by many European artists who got together and sung about Christmas to raise awareness about hunger in Africa.
14) "Happy Holiday/ The Holiday Season" – Andy Williams
This song is able to put everyone in a good mood when it plays and it is wonderfully sung by Andy Williams.
15) "Little Saint Nick" – The Beach Boys
This song is not like any other Christmas song at all. I personally think it's still a good a unique sound and plus… it's The Beach Boys.

About the Writer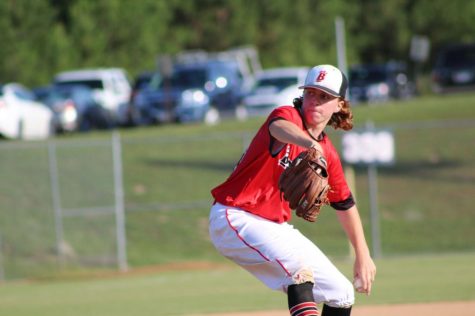 Nick Testoni, Staff Writer
Nick Testoni is a senior, and this is his second year on the staff.