Campus Cleanup
Hang on for a minute...we're trying to find some more stories you might like.
On Saturday, November 11th, the annual campus cleanup was as fun as ever. I grabbed some hot chocolate from Dunkin' Donuts and went on my way. A group of about 25 of us got to Towson around 9 a.m. for some hot bagels in trailer 4. We all warmed up for the day of cleaning our campus and I couldn't wait to make an impact to our school. 
We walked around the whole campus picking up all the trash we could find. I was in a group of about 5 people and we just laughed the whole morning, having a great time with each other. I didn't realize until that morning the amount of trash that was on the campus and it felt good to clean it up. We found the strangest items like socks and shirts in the parking lot. It was also after Halloween so the campus was filled with candy wrappers. Senior Kiely Woodward told me after that morning, "It was such a fun experience with my friends and I got to help out our school and community." 
After we were outside for a couple hours, we went back in the trailer to work on our "trash water bottle bench project". We filled trash in water bottles the bottles were hard as a rock. By the end of the year, we will make enough water bottles to make a bench out of all the water bottles using cement. It will be an impactful image to the campus and a creative piece of art. 
I had such a great Saturday morning with good friends and an accomplished feeling inside.  

About the Writer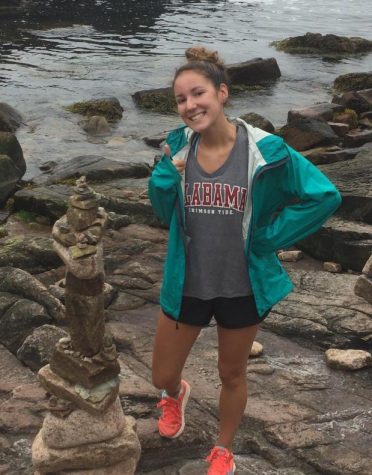 Serena Roberts, Senior Editor
Serena Roberts is a senior, and this is her third year on the staff.