Habitat for Humanity Club
Hang on for a minute...we're trying to find some more stories you might like.
In 2014, the Habitat for Humanity Club was created by former Towson students James DeSantis and Thomas Davlin.   After they graduated, the club no longer met until Brendan Lemon approached Mr. Daniel Collins last year to restart the Towson chapter. Since then, the club has taken off.  Although there were only ten members at the beginning of this year, it's now up to 50. I've been a member of the club since 2016 and it's the best club I've been involved in.
October 21st was the first build site of the year and five seniors from the club were chosen to go. The build site was on McCabe Street in Baltimore City, near the build site of the last project in March. Mr. Collins is the club advisor so he was there with the students to help finish a townhouse.  
The seniors were put to work with laying laminate flooring all over the house and by the end of the day, they completed the whole house. Senior Cara Jones said, "We helped with the final stages of a couple townhomes by laying laminate flooring and we finish the entire house in a day. I was truly a fulfilling experience and a great day to spend with my friends." 
Brendan Lemon, a current member, is very proud of how far the club has gone and can't wait for future build sites. "It was such a great and rewarding experience to build something tangible for those less fortunate." 
I am the club's fundraiser coordinator with Cara Jones and I cannot wait to set up fun fundraisers and go on more exciting and fulfilling build site trips.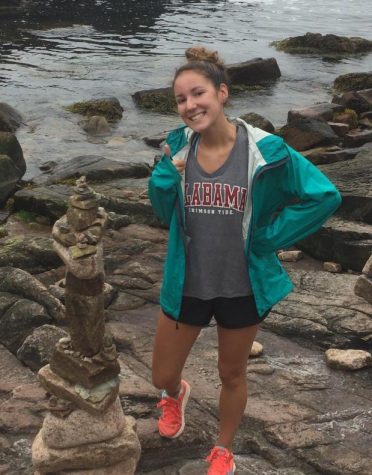 Serena Roberts, Senior Editor
Serena Roberts is a senior, and this is her third year on the staff.