Club Spotlight: Environmental Club
Hang on for a minute...we're trying to find some more stories you might like.
Green thumb, tree hugger, and greenie are all terms used to make fun of environmentalists. But actually, these terms are embraced by environmentalists. Towson's environmental club embodies these supposedly belittling words.  
The club is spearheaded by the school's science department chair, Ms. West. The group meets every Tuesday to do their traditional recycling collection. Though, they do much more than just gathering used paper. 
There's a long list of projects that are yet to be done. 
For starters, there is the Bottle Brick project. Plastic bottles are stuffed with recyclable materials to the point where the bottles are as hard as bricks. The goal of the project is to create enough bottle bricks in order to construct the bottle brick bench. "The project is progressing very nicely, but we have a slight obstacle with gaining approval for the construction of the bench," says Ms. West. The club needs approval from the administration in order to place the bench in a public area. Pending approval, this should be one of the most successful projects by the club. 
Campus clean-up is a club favorite. The group comes together on a Saturday and rids Towson High School of the waste and garbage around its campus. Club president Yahya Abdelhamid exclaimed, "Campus clean-ups are so much fun. We get to meet in an environment other than the usual classroom."  
The next project in the works is tree planting. Working close with Blue Water Baltimore, the club has planned numerous tree plantings for the future. Blue Water, works to keep Baltimore's water and green areas clean. Club member, Drew Kirschnik, has an uncle who works for Blue Water and he has been in talks with his uncle to coordinate a tree planting project. "We have not set a date yet, but it looks like this project will happen," Kirschnik shares. It will be held off campus however because there is no space on campus to plant trees. 
The club is very eager to get these projects done in the near future. Be on the lookout for a bench made out of plastic bottles, a clean campus, and a new tree (probably not). If you like to partake in these exciting projects, the club will gladly welcome you. The club meets in room 122 every Tuesday or see Ms. West for any questions. "I have my usual group, who are great, but we always want more people of course," states Ms. West. 

About the Writer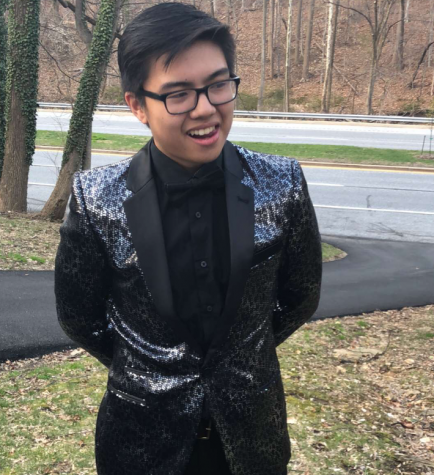 Amir Defino, Senior Editor
Amir is a senior, and this is his 3rd year on the staff.