Class of 2018's last stand as Generals 
Hang on for a minute...we're trying to find some more stories you might like.
As Towson High School nears the end of fall sports season, the last game for Seniors, known as "Senior Day" is celebrated as an acknowledgement of their tremendous work in those sports. The class of 2018 will battle it out on the field and course for their last time at Towson High School, a moment that will hover in their mind for years to come. 
Some Seniors, like Lauren Miller of the 2017 Women's Cross Country Team, have been on the Varsity squad her whole high school career.  She noted, "I was upset because it was my last time bursting through the finish line at Towson, but I was overjoyed that I was able to finish it with my team, some of whom I started cross country with in freshman year."  
Other sports, unfortunately don't have a senior day. Both of the fantastic Golf teams are without one in part because they don't have any tournaments at or near the school. Burke Harman explained, "I wish we had the chance to be celebrated, but it's not really a big deal because we have a ton of other ways, like the pep rally to be congratulated." Maybe having a senior day for all sports would bring popularity to athletes not currently in sports, possibly enhancing the team's all-around skills.  
Senior Day also inspires younger student athletes to persist through and stick with the sport. Junior Braden Hamlin, a member of the Men's Cross Country team is looking forward to being a senior student athlete. "I'm really excited to be honored, mostly because when they call your name for the last time at Towson it is in front of all of the other teams in the race. So not only are you honored in front of staff, students, and parents from Towson High School, but you're also mentioned in front of those runners too," says Hamlin, a talented junior on the Men's Open team.  
Some of the best senior day moments can come from the teams who qualify for the playoffs nearly every year, and are one of the best teams in the county and state. Thomas Lewis, a 3-year varsity senior on the 2017 action-packed Men's Soccer team noted, "It was an amazing experience to be able to go out and play with my teammates in our last home game of high school. It's a memory that will resonate within my mind forever."  
Senior Day creates memories that a Towson High student athlete will remember for a long time, and will probably stick with them as they continue their athletic career. It recognizes achievement of terrific athletes, some of which who continue their career in college and beyond. Every sport and every athlete should be recognized for their skills, no matter how popular the sport might be.  

About the Writer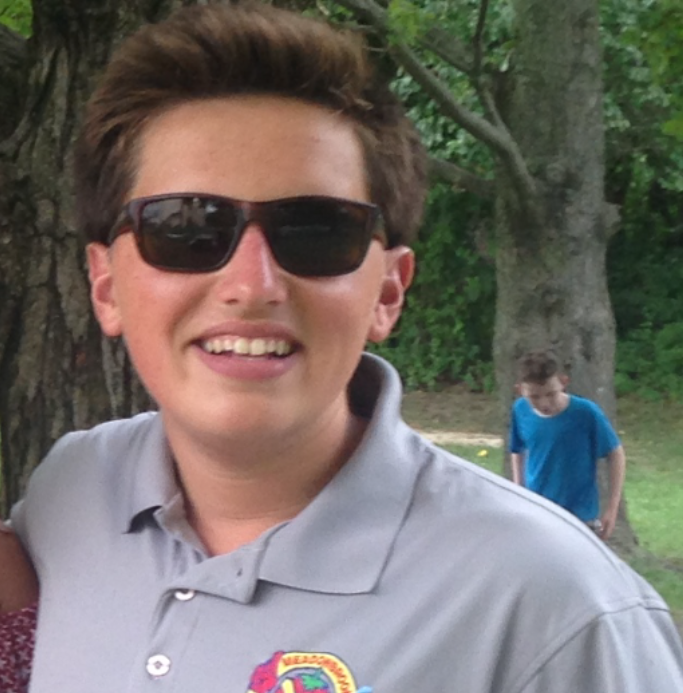 Ryan Miller, Staff Writer
Ryan Miller is a senior, and this is his second year on the staff.