The Only Game You Should Ever Play
Similar to the satirical publication The Onion, The Kumquat's goal is to enlighten via satire and humor.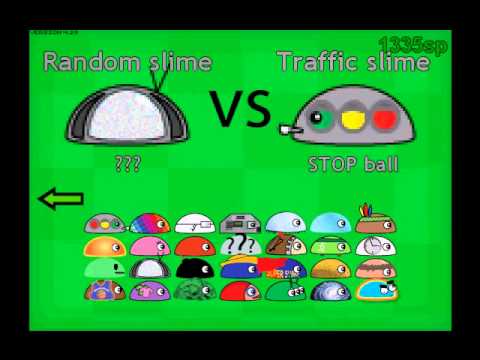 Hang on for a minute...we're trying to find some more stories you might like.
If you haven't played Slime Soccer yet, I don't know what's wrong with you. It's the game that's taking Towson High School by storm and I'm here to give you to the tips and tricks you need to defeat your foes and become a Slime Soccer Champion. Head on over to http://mollerhoj.com to get started.
Here are few things you should know right from the beginning. If you don't like the controls Slime Soccer has to offer, head on over to Options, then Custom Controls, and set the controls to your liking. Next, find yourself a friend and head on into a two player game. Once you are in game, you will notice a power bar above your goal. When you have enough power you will be able to use your special move. Remember that your power bar will recharge faster when you are on your opponent's side of the field.
Now that we've gotten some particulars out of the way, I'll go over some of the more difficult slimes and how exactly to use them.
Traffic Slime – Traffic Slime has the power to halt the ball's momentum and stop it right in place, so that it falls straight to the ground. This power is clearly helpful defensively in order to stop the ball right before it enters your goal, but try to use this move offensively as well by stopping the ball to catch your opponent off guard.
Scientist Slime – Scientist Slime has one job and that is to shrink your opponent right as you fire off your shot. The odds that your tiny opponent will be able to stop the flying soccer ball are much lower than if they were normal sized.
Indian Slime – The Indian Slime is very powerful, but there is a slight delay on its power. This means that if you want to stop your opponent from jumping, allow a split-second for the Rain Dance to do its work.
Female Slime – The Female Slime is one of the best, but never as a defensive slime. The best way to use the Attraction power is to send over a shot in the air and use your Attraction power simultaneously. This will leave your opponent defenseless against your incoming shot.
Sprint Slime – Get ready, because the only advantage you'll get from your super speed is right when the round starts. Hold down your power and sprint towards the dropping ball, and if you time it perfectly, it will send a supersonic shot straight at your opponents goal.
TV Slime – TV Slime will send out a Remote Control beam that seems to push the ball in random directions. The trick to control the push of the beam is to use your direction keys to push the ball in the direction you want it to go.
Bomb Slime – Bomb Slime is one of the worst slimes, because the Explosion power is one of the least versatile. Only explode your slime when the ball is angled horizontally towards you, and hope that the explosion sends the ball to your opponents' goal.
Sponge Slime – Sponge Slime is great, but much better at scoring goals than saving them. A sure-fire way to score a goal is to get the ball on the ground on your opponent's side of the field and use the Grow power leaving the ball no place to go but directly into your opponent's goal.
Twin Slime – Twin Slime. Twin Slime. Twin Slime. Maximize your twin-making potential by always staying on your opponent's side. This ensures you will always have at least two twins to help you in your Slime Soccer battle.
Tree Slime – Tree Slime will grow a tree that completely defends your goal, but the tree growing power takes a while to charge. Again, to speed this up make sure you stay on your opponent's side as much as possible.
This concludes my report on basically the only game you should ever play. If you follow these tips and tricks, I guarantee you will become a Slime Soccer Master.