A Season of Growth for Allied Bowling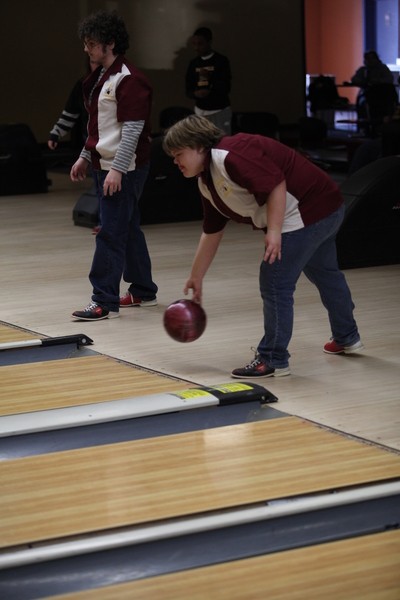 They say practice makes perfect. Even with the frequent snow and cancellations, the allied bowling team still managed to cram in plenty of practices, meeting early in the mornings to sharpen their strikes and staying late to travel to each match. By the time the county championships rolled around, a few stats and surprises showed just how much closer the team had gotten to perfection.
Every one of the team members' average pin count improved from their first game to their last. That's the result of fourteen players, including seniors Elizabeth Haynes (pictured), Megan Russel, and Ella Williamson, working seamlessly to encourage each individual and to hone the skills of the entire team. Coach Dugovich talks about the team's progress: "Though our record may not reflect it enough, we had a great season. Everyone's average improved and everyone grew as a player."
The county championships in February especially showed just how much the team had grown. Coach Dugovich was excited to tell me how senior Elizabeth, who goes by Liz, bowled a "turkey." For those of you who aren't familiar with bowling lingo, a "turkey" is when a player bowls three strikes in a row. That sounds pretty close to perfect to me. The whole team was ecstatic and extremely proud of Liz for her amazing accomplishment.
If you'd like to get in on the friendships, athletic growth, and excitement that allied sports has to offer, the allied softball season is just gearing up and is looking for new players. The coaches for the season will be Mr. Jackson and Ms. Kirschenbaum. See them for details on how to participate this spring! For more information about allied sports, check out The Talisman's two other stories in the Sports section.